Need to sell before you buy? Get an instant, Free home valuation!
Looking for a local Bethesda agent?
Get help from Allen. A local, top Bethesda agent.
Alan was incredibly responsive and professional and very easy to work with and allowed us to sell our house within less than 28 hours after putting it on the market.
Allen was very knowledgeable and friendly with us.
We appreciate his calm and patient demeanor and efforts to help us with the selling and purchasing of a new home. He guided us along the way and ...
Allen did a fantastic job finding us our dream home. He was patient with us through the process and the extraordinary circumstances that COVID presented.

I'm already recommending him heartily ...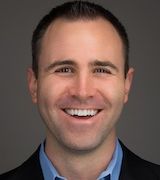 © Zillow, Inc., 2006-2016. Use is subject to Terms of Use
What's a Zestimate?