Let me help you find your Next Home!
Allen Reynolds
Languages: English, Spanish
OUR PROCESS
Buying or selling your home can be a daunting task. This is why we love sitting down with you and running you through a plan that makes you feel comfortable every step of the way. Our process is simple:
Start the conversation
Le'ts chat! I want to know what is important to you so that I know how to help you best. I want to know your preferences and listen to your preferred time tables so we can come up with a plan that you feel good about.
Make a plan
After gathering the details and your particular situation, we come up with a plan that keeps in mind your budget, time tables, and specific situation so we can come up with a plan at a pace you are comfortable with.
Execute with care
I love taking you through the process as we both execute the steps that move you closer to your next home. Whether you are selling, buying or both, I try to make the process simple and clear every step of the way.
Allen's professional background has focused on building systems, building relationships, and bridging the gap between them. His passion for listening to his clients' needs and then strategizing around a plan to fill those needs is what drives him everyday.
Allen is an avid traveler and a scuba diver. You can find Allen playing dinosaur with his 5 year old boy, playing peek-a-boo with his 3 year old daughter, or enjoying a night around town with his wife.
See what real clients have to say
Alan was incredibly responsive and professional and very easy to work with and allowed us to sell our house within less than 28 hours after putting it on the market.
Allen was very knowledgeable and friendly with us.
We appreciate his calm and patient demeanor and efforts to help us with the selling and purchasing of a new home. He guided us along the way and ...
Allen did a fantastic job finding us our dream home. He was patient with us through the process and the extraordinary circumstances that COVID presented.

I'm already recommending him heartily ...
Allen was a pleasure to work with. He helped me find a lender and home inspector. He displayed a deep working knowledge of the entire real estate buying process and was an expert with respect to the homes ...
From beginning to end , I found Allen to be an informed, informative & knowledgeable partner in the process of selling my house. From the initial listing, through the processing of the sales contract, ...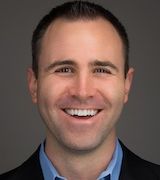 © Zillow, Inc., 2006-2016. Use is subject to Terms of Use
What's a Zestimate?
I'm here to help you find your next home!